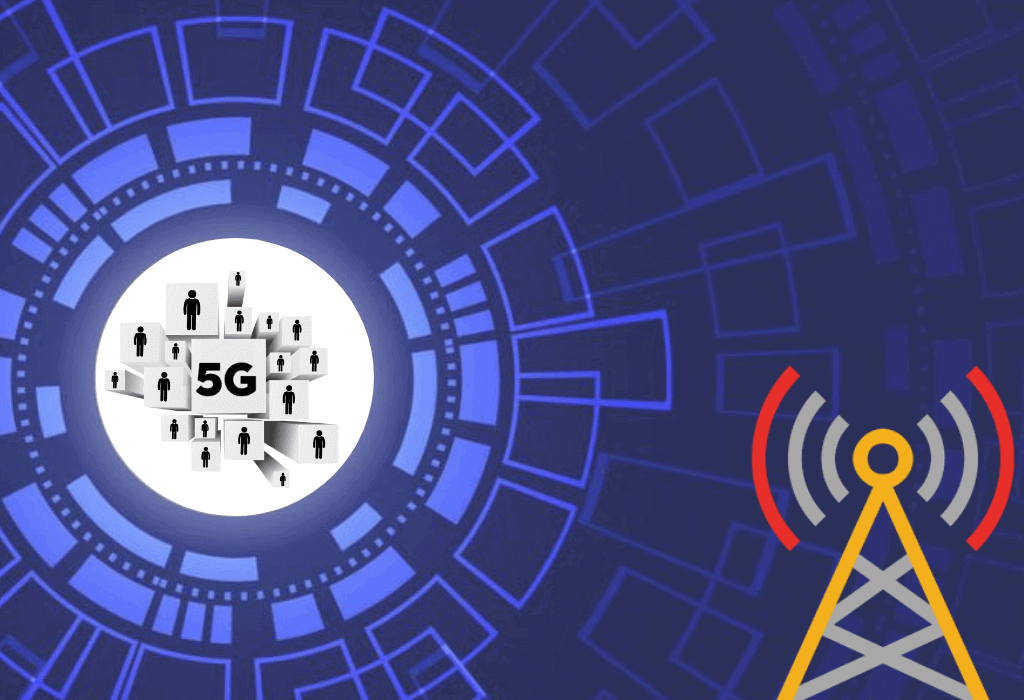 A technology never like before is set to transform the way people do everything. The fifth generation of mobile networks, 5G, is expected to become commercially available by 2020. Although most technology enthusiasts have already acquired a lot of knowledge concerning 5G, there are still a lot of people who are unaware of the things that they can expect from 5G. The idea of 5G being the future is still not clear to many. It is important to have a pretty good knowledge of this futuristic technology and to be aware of its benefits.
About 5G
5G is the successor of the 4G technology currently in use. As a successor of 4G, it offers a lot of benefits other than those were available in 4G. It is believed that 5G will bring enormous data capacity, rapid speeds, and incredibly low latency. Apart from promising to boost efficiency and unleash the potential of automation, 5G will enable exploring the developing technologies such as Virtual Reality (VR) and Augmented Reality (AR). This next generation connectivity will offer numerous possibilities. Organizations also need to be ready in order to gain a competitive advantage over their rivals.
What 5G will offer?
5G, the next generation network connectivity is expected to reinvent the world of business. Therefore, it is not an exaggeration to refer to 5G as the future. Here are some reasons why this is so.
Self-driven cars: Also known as autonomous cars, these cars will completely run on their own. To make it happen to its best possibility, 5G is amongst the essentials. Autonomous vehicles are expected to detect obstacles, interact with smart maps, follow precise maps and communicate with each other. Also, the technology must be able to handle huge amounts of data in real time to ensure passenger safety. 5G is the technology which will be capable of doing this.
Smart cities:As the term says, smart cities need to be smart enough and for this, they will heavily rely on connected devices. The smart cities will be composed of a lot of smart things like self-driven cars, new modes of public transport, on-demand transport facilities, smart buildings, smart use of resources, and much more. And, 5G is essential to accomplish this.
The Internet of Things: Interconnection of devices is already gaining pace. 5G will act as a way to connect billions of more devices to the internet. This will accelerate and revolutionize the industrial IoT greatly. The healthcare sector is expected to be most benefitted from the IoT. Thus, delivering treatment in a completely transformed way.
Entertainment: Internet is a great source of entertainment. 5G is expected to make the experience more special. The downloading speed, the availability of resources, the capacity will be exceptional after the introduction of 5G. Thus, providing entertainment at its best.
Communication: Being a technology for mobile networks, 5G will surely be successful in its core function. It is not only to provide infrastructure for all sorts of business models. It's much more than that. 5G will improve data transfer speeds, thus helping organizations in benefitting from big data.
The Race
Reaching to 5G faster has become like a race. This race is the result of impatient users and technology enthusiasts. Of course, 5G is the kind of technology for which it is hard to wait, but, good things take time. And, getting impatient is not the key to enjoy the real benefits of 5G. The technology should be allowed to develop properly in its needed time in order to enjoy the best of the benefits. This all points to a single thing that yes 5G is the future and everybody should gear to experience it at its best.