We just wish you could get healthy by just working out with your thumbs on digital devices. However, you shouldn't be sad about it because here we have health and fitness applications developed by iOS App Development Company that are just right for you to download and use.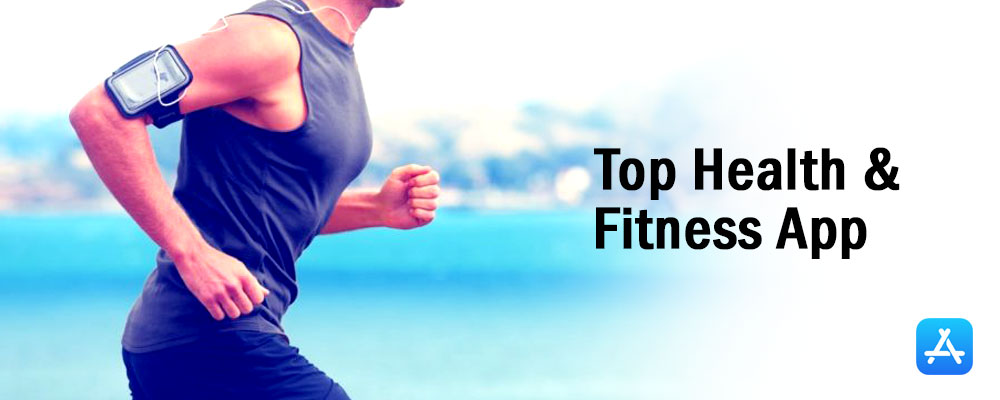 Here we got the top 10 list of health and fitness iOS apps that you can easily check out at Apple Store.
Top 10 Health and Fitness Apps List
Flo Period & Ovulation Tracker

Just feed your recent period date in Flo and let the app track your menstruation cycle. You can easily get to know about your ovulation days and next period date. The app also provides an option to record your moods, activity, consumption of caffeine and alcohol, and sex drive to see how these things affect your period cycle.

Whether you want to know the best fertile days to get pregnant or just want to get ready with menstruation cups and painkillers, Flo Period & Ovulation Tracker is your true pal.

MyFitnessPal

MyFitnessPal is really old health and fitness app which is still dominating the landscape even after 13 years. The database of the app includes over 6 million foods, which allows you to log about everything you consume from Café Coffee and energy bars to homemade pasta- all gets in the account of nifty recipe calculator.

There is also another option of setting exercise and diet goals. The users can avail community support and tips along with motivation.

Elevate (Brain Training)

Elevate is an ideal cognitive tool made for enhancing communication and analytical skills. The app Elevate has been picked as the App of the Year by Apple. It has been downloaded over 25 million times by android and iOS users since its launching in May 2014. The app offers over 35 games that work on your reading, speaking, writing and math.

Fitbit

Fitbit app is a tracker that records your workout or simply logs them within the app. You can see all your exercise stats, impact of exercise on your entire day, and performance improvement charts in the app. Fitbit app helps you become more active, eat well-balanced diet, sleep adequately, and become healthier. It was introduced in 2008 by co-founders Eric Friedman and James Park (San Fransisco).

Headspace

The Headspace App was officially made its entry in the market in 2010 as an events company. However, the team decided to share Andy's techniques with app users so that more people could experience the benefits of meditation regardless of their location and time zone. Today, Headspace offers guided meditations, articles, animations, and videos.

BetterMe (Weight Loss Workout)

BetterMe is having more than 50 millions installation numbers and 6 million users throughout the world. As it is true that gym is not for everyone; people work for late hours and get tired. Females have a period and mood swings. BetterMe is the best app that will help every individual in providing suitable activity so that there wouldn't be any exercise skipping day. BetterMe apps help in achieving the better version of you.

Lose It (Calorie Counter)

As the name suggests, Lose it is a calorie counting app that works differently. In the app, users need to set a goal where the app matches user with customize daily calorie budget and weight loss plan. It tracks food and exercise. You can connect your devices, fitness trackers, and other apps for biometric tracking. You can navigate to Lose It community to get guidance, inspiration, support, and challenges.

Sleep Cycle (Smart Alarm Clock)

Sleep Cycle app can be used for dual purposes – alarm clock and a sleep monitor. Every night after you put your iPhone under the pillow, the app counts the movement you make through the night, creating a graph of precise representation explaining how well you slept. The data will present to you once you wake up.

Home Workout (No Equipment)

Home workout app offers workout routine for all your major muscle groups. In limited time every day, you can build muscles and keep yourself fit without rushing to gym every time. Home Workout No equipment app includes no equipment or coach as all the exercises listed in the app can be solely performed by you using your body weight. You can work on your abs, arms, legs, and butt muscles with home work-out app.

Lifesum (Diet & Macro Tracker)

Lifesum is a food tracker app that can provide you food diary, diet tips, and calorie counter along with recipes at just single platform. There is a nutrition tracker, calorie counter, food tracker, macro tracker, and meal planner that helps you to stay healthy and fit. You can rely on this app if you are really interested in counting your everyday calorie intake.