If you are confused about how tech startups are getting successful with app launching and want to know the reasons behind it, then this post is for you. We will talk about the right set of mobile apps to be followed in 2020 by tech companies to have successful app launches. People hardly know the hardships and complexities of a new small business. It takes more to outshine among other software apps.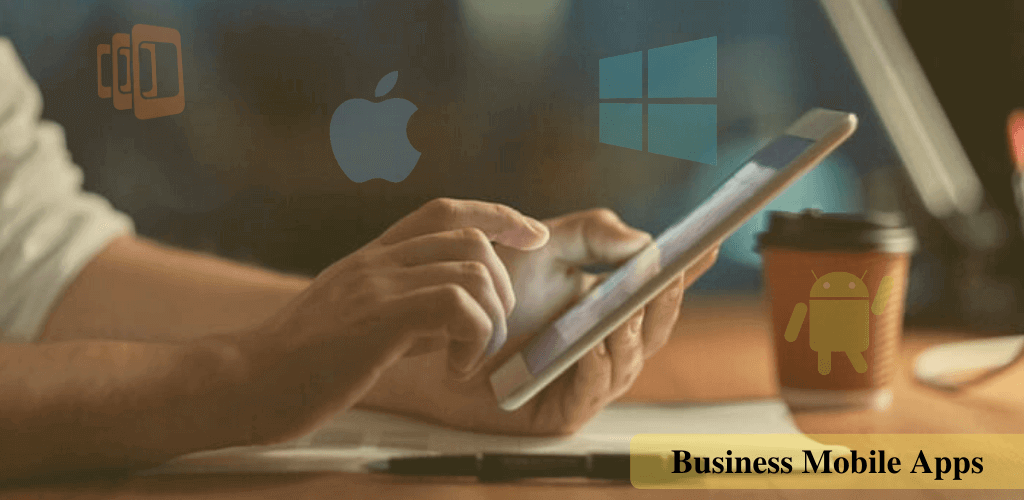 In a report, mobile app experts found that there were only 56% of startups that can survive in the market for consecutive five years. A startup indeed needs a strong foundation to withstand every difficulty in the competition. And if it is a tech startup, the need for best programming tools with exceptional new features just cannot be ignored.
You can have a unique idea, innovative one to make your app the most interesting product of the year. Do you know that students are also making such mobile apps to get maximum benefits from the followers or app users?
It seems easy to read, but it is not. There is no such bird that chirps an idea in your ear to make your dream come true. Here you will get the top tips to pick a unique and out-of-the-box idea.
Define target market
Well-research plan of the market
Competitor's reviews about the apps
Make a list that includes factors for their failure and success
Copying the idea with unique approach
Find the industry trends
Don't forget the make a buzz for a hit launch
These tips will cut the risk of upsetting the customers. The best idea can give you over 5 billion mobile users throughout the world.
Let's learn about some top mobile app ideas that startups can use in 2020-
1. VR enabled apps
Virtual reality is trending in the IT world as it is making such things possible that we never imagined before. Those were really old days when VR was only meant for developing gaming apps. Currently, there are over 171 million users of VR technology who are coming from different industrial domains. Moreover, the technology is being used with other technologies like IoT and applied in industrial IoT as well.
Before projecting any idea, consult proficient app developers to know if that idea can be linked with VR technology. Moe businesses are earning fortunes by partnering with VR technology- why you are waiting?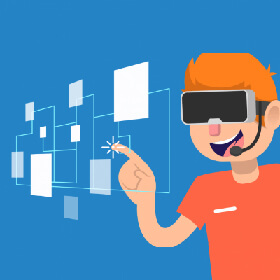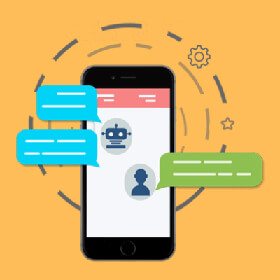 2. Chatting bots
If you think that talking bot is just a thing that a business can neglect, then you are misunderstanding the technology. Bots can talk like humans and slowly taking over the jobs of customer service executives. These chatbots are the AI-enabled tool that offers one of its kind of customer services.
There are many development companies making chatbots for competitive industries. The world is small no doubt but competition is also fierce and to reach your customers, you need the most trending approach.
3. Healthcare apps
Healthcare is not a luxury thing but a necessity. You can take care of the never-ending needs of people with well-designed healthcare apps.
The industry of healthcare has the potential to grab more customers and cater to their needs in unique manners. Today, consumers are getting their medicines at their doorstep after online orders. Some healthcare apps are also used as a prescription tool by doctors through which they can prescribe their patients online.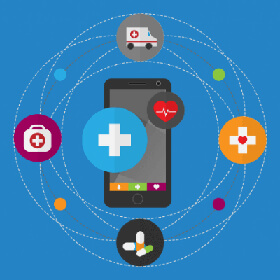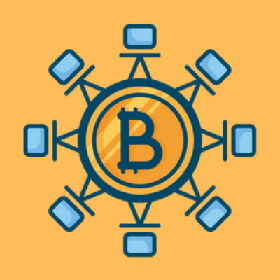 4. Blockchain apps
Blockchain belongs to contemporary times and it is heavily invested technology. As per the research made by industry experts, by 2023, the blockchain market will hit 23.3 billion US dollars.
If you think that blockchain is only about cryptocurrency and is meant for the financial industry then you misunderstood this technology. Blockchain is about storing data in a better-protected way which cannot be edited completely.
Industry requiring data storage with extreme security is applying blockchain development services. Ranging from healthcare to education, blockchain is the most useful technology among other available ones.
5. Augmented Reality apps
Your Facebook feed is already full of stories telling how your friends will look after thirty years. It is popular these days! Technology is shaping your reality using another interesting technology, i.e. augmented reality.
If you are running a retail business, augmented reality technology can reap you benefits like-
Bring more store visitors
Reduce product return rate
Better customer engagement
Enhance print media
Better UX and customizable content
Break language barriers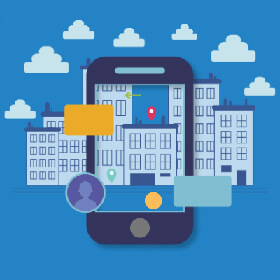 The mobile app ideas followed well by industries in previous years may not be beneficial in approaching 2020 year. So, be ready for new competition and follow the latest trends to keep up your rank high.
The trends shared in this post by Android Application Development Services Company is just for your help. There are a lot more such trends to explore.